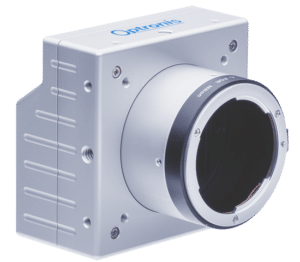 CamPerform-CP
CamPerform-CP series offers a wide range of cameras for various machine vision applicatins. High-speed sensors are implemented in different housings. All camera models use CoaXPress interface to transmit image data at up to 6.25 Gbps and per channel.
CXP-6 Interface 4x 6.25 Gbps
different housings for individual applications
For easy camera evaluation TimeViewer software can be used. Application note AN-CamPerform-CP-TimeViewer provides valuable information.