Streak 100%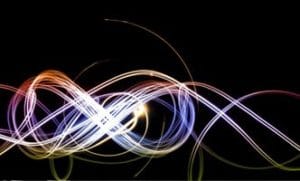 Highly efficient streak camera technology:
100% of photo-electron incidence on the screen:
To support photon visibility using streak camera technology, in 1997 Optronis developed a photon-counting process for individual photons for the OptoScope camera series. This process delivers a detection efficiency of virtually 100% of photo-electron incidence on the screen. This allows the OptoScope system to achieve the maximum possible detection limit for photo-electrons/photons and a particularly high intensity quality/low noise in the intensifier chain.
The photon counting process in electro-optical systems is based on a physical effect: the intensification of a single photon to such an extent using an image intensifier that it can be counted with a detector. The detection efficiency plays a major role here: the higher the detection efficiency, the faster the measurement can be carried out with the relevant signal-to-noise ratio (SNR).