New cameras for industrial use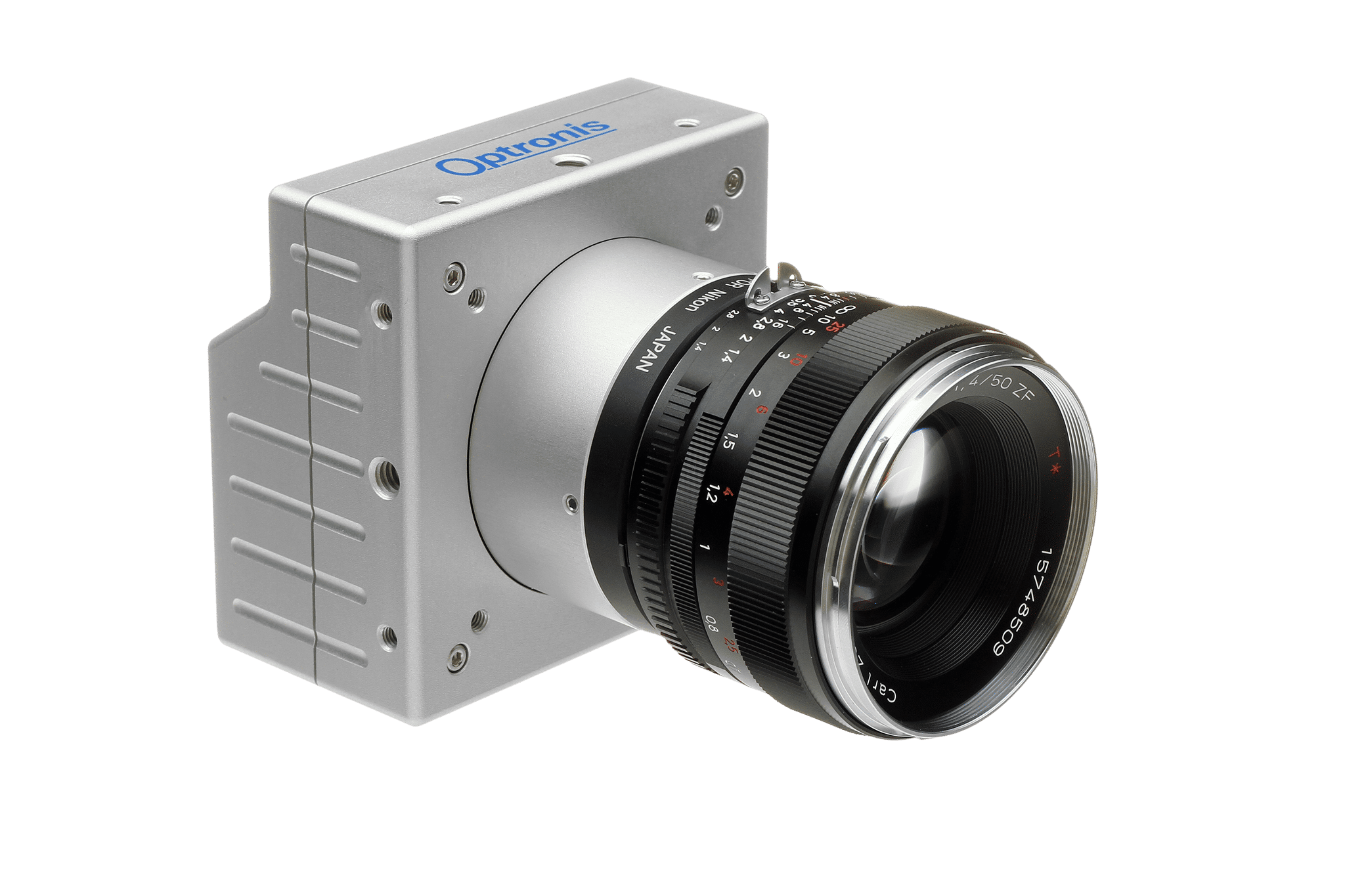 Optronis is unveiling two new cameras for industrial image processing, with its CP70-16-M/C-148 and CP70-2-M/C-1000 models. Both use the CoaXPress standard for continuous transmission of image data in real time. The cameras come with a global shutter, and are available in a monochrome or colour version from May of this year.
In the CP70-2-M/C-1000, Optronis is offering an exceptionally light-sensitive high-speed camera with HD resolution. The camera uses an image sensor with 1920×1080 pixel resolution, and achieves a maximum frame rate of 1087 fps. Thanks to the large pixel size, the CP70-2-M/C-1000 offers high light sensitivity, and despite the high image rate of 1087 frames per second it allows for great flexibility in the choice of lenses and lighting. Optronis say that the CP70-2-M/C-1000 is being used primarily for 2D high-speed streaming and 2D metrology, as well as in other areas of application in the machine vision field.
In addition to the CP70-2-M/C-1000, high-speed users in industrial environments can also look forward to a further camera model from Optronis from this May. The CP70-16-M/C-148 sees the Kehl-based manufacturer offering a further high-speed camera which achieves a resolution of 16 megapixels. This high resolution at a frame rate of 148 fps, along with the reduced image noise, make the CP70-16-M/C-148 particularly attractive for demanding measurement tasks. Moreover, this camera similarly offers great flexibility of use. This is because by minimising the resolution in the vertical and also the horizontal resolution, the frame rate is increased in parallel. The CP70-16-M/C-148 can be used flexibly in industrial measurement tasks.
"With the constant enhancement of our high-speed cameras, we offer particularly practically-oriented and useful solutions for industry," explains Dr. Patrick Summ, Managing Director of Optronis GmbH. "We emphasize that particularly via the high degree of standardisation in our cameras, thanks to the CoaXPress interface. Our new models see us again expanding our portfolio for industrial image processing, offering our customers an exceptionally attractive choice of cameras."
---