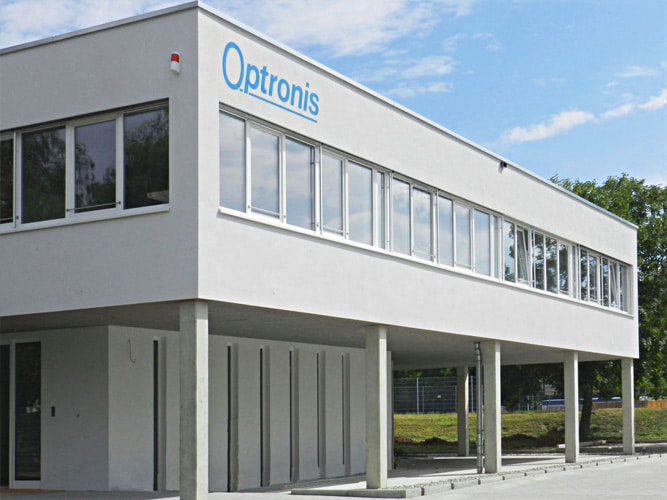 2017 was an exciting year, and at the same time the most successful in the Machine Vision segment since the launch of Optronis Machine Vision cameras back in 2009. Sectoral acceptance of fast CMOS sensors and the high requirements placed on high-performance real-time data processing in all categories of fast image recording challenged the whole sector. Optronis answered by expanding its camera technology with two new Machine Vision camera models and EyeMotion software, making not just configuration but also data management a simpler process for the user. In addition, we put ourselves on a more robust and future-proofed footing for the market, via DIN ISO 9001 (ISO9001-2015).
We will continue to shape the market in 2018. There will be a leap in performance when it comes to fast Optronis CMOS camera technology. We will be equipping you with further useful tools for real-time data handling. The aim is to free up Optronis camera users to concentrate even more fully on their measurement tasks in the future. As we move forward, Optronis products are increasingly being developed to ensure that every component and camera performs its task ultra-professionally, whilst increasingly becoming a highly-developed assistant that is intuitive to use, whatever the application. We are committing to that objective for 2018.
It goes without saying, of course, that a raft of exciting product releases again lies in store for you. We are keen to take on the upcoming technological challenges, and are looking to respond to them with new products.
A further work package for 2018 is optimizing our customer and distributor service. Further-improved information flow, professional materials and optimized customer service are aimed at giving Optronis customers even more detailed insights into our products.
All this will ultimately flow into VISION 2018, the world's leading trade fair for image processing, which will see the entire sector gathering together once again in Stuttgart, in November next year.
So 2018 promises to be an exciting year. We look forward to travelling this year together with you, and in that spirit we wish you a fantastic end to 2017 and a great start to the New Year!
---